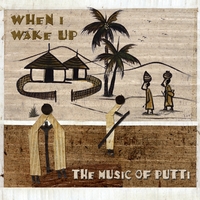 Some of you might remember a few years back when the wonderful Smithsonian Folkways album
"Abayudaya: Music From The Jewish People Of Uganda"
was making the rounds. Recently, a new album was released on the same theme...this time music by Jewish Ugandan's from the town of Putti. The album, Music from Putti, is part of a fund raising effort. If you like the video you should go grab a copy of the album from
CD Baby.
I love listening to recordings like this. First, I love hearing new (to me) Jewish songs and melodies. Second, I love straight-forward, no frills, no big production, albums. And this one's a joy from both counts. It's maybe a bit rougher than the Smithsonian Folkways album, but no less fun. If you want to know more about the Abaydayan Jewish in Putti, check out a short history on the
Jews in Uganda website.
On interesting bit on the website is the
Putti Jews Original - "Bless Hashem"