On the Jewish calendar, we're currently in the period of the
Counting of Omer
(Sefirat HaOmer), which starts on the second night of Passover and ends 49 days later on Shavout. (Today happens to be
day 30
.) The Counting is a Torah mandated ritual (Leviticus 23:15-16) for counting priestly grain offerings. Over it's history it has acquired a range of traditions. One of the most interesting, to me at least, is it's being characterized as a period of mourning with a subsequent ban on instrumental music and dancing. This ban has led to the development a significant contemporary genre of a cappella Jewish music, sometimes referred to as Sefira music. You can listen to Sefira a cappella online until Lag Ba'Omer on
OU Radio
or check out one of these albums: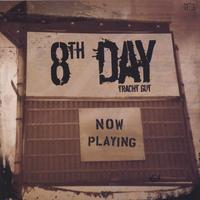 Sefira Music - Jewish A Cappella
The restriction on music is associated with the first 33 days of the Sefira (the period from Passover to Lag Ba'Omer). This period has traditionally been considered a period of mourning and while specific observances vary by local custom, typical prohibitions include bans on weddings, dancing, haircuts and instrumental music. Rabbi Eliezer Melamed of the Yeshiva.Org.Il website offers
an overview
of the period of mourning and details of the customs.
"Because the custom during counting of the Omer period is to refrain from joyous celebration as much as possible, later halakhic authorities write that dancing, unless it is for the sake of a mitzvah, is customarily prohibited (Magen Avraham 493:1). Included in this abstention is the prohibition against performing and listening to music instruments. ... According to Ashkenazi custom, the prohibitions continue until the nightfall of Lag BaOmer."
There's a transcript of
a great interview
over at the Sameach Music Podcast site between Podcast DJ Sruly Meyer and Jewish a cappella singer and producer Jordon Gorfinkel. They discuss the connection of contemporary Jewish Sefira music with traditional Shabbat
zemirot
, the development of current genre's sound and touch on the argument about Sefira music going in the
frum
community.
The argument is one of those personal taste and local tradition things. The questions being argued are, roughly, 'to what degree can up-tempo music, even if a cappella, be considered appropriate for mourning' and 'to what degree can a recording where human voice has been intentionally made to sound like musical instruments be considered a cappella and appropriate for mourning." To
hear a great example of this debate
, listen to the
JM in the AM
host Nachum Segal interview (beat up on) members of the group AKA Pella. AKA Pella's new recording uses both clever vocal tricks and lots of computer mixing to get electric guitar solo's and a horn section into an a cappella album.
If want to know more abou the counting of the Omer
Wikipedia
,
Torah.Org
,
JewFaq.Org,
and
Chabad.Org
all offer good introductions. If you want to know more about Jewish A Cappella music, wait for Part 2 of this post. Hopefully tomorrow.
(hat tip to
Life of Rubin
for the link to Nachum Segal interview with AKA Pella)