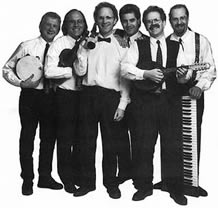 The Ark - Yiddishe Cup
Detroit is the nearest area with a real Jewish population, so forgive me for being overly excited that we're getting in an out of town Klezmer band. We only get 1 or two a year.
Yiddishe Cup
is coming to the
Ark
, in Ann Arbor, on February 3. I hadn't heard of them before, but Ari at
Klezmershack
likes them.
"This is the most outrageous combination of '50s Borscht Belt shtick and post-modern Jewish deconstruction I've heard in years and, boy, did we need it."
--Ari Davidow, Klezmershack.com