As soon as I posted yesterday's "Recent and Upcoming Albums", I realized I missed a couple. I had accidentally made two different lists. Sigh.


This list is compiled from announcements on a variety of Jewish Music mailing lists, blogs, online retailer catalogs, and emails from the artists. Thanks to all of them. If I've missed your recording, sorry. Please drop me an email and I'll make sure it gets in the next list. For more 2007 album releases see the September, June part 1, June part 2, and April lists.
Brian Bender & Little Shop of Horas releases "Eyn Velt", available through Bender's website.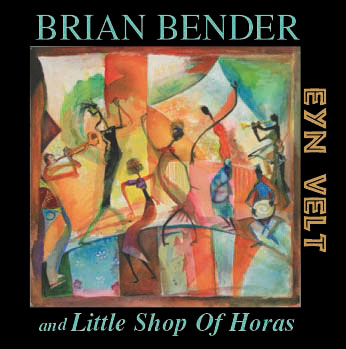 "Original and traditional Jewish melodies blended with Latin, Caribbean, African and Middle Eastern rhythms. With special guests: Alicia Svigals (The Klezmatics, Mikveh) on fiddle, Frank London (The Klezmatics, Hasidic New Wave) on trumpet, Stuart Brotman (Brave Old World) on bass, Charles Neville (The Neville Brothers) on saxophone, Jose Gonzalez (Bando Criollo) on guitar and cuatro, Grant Smith (Klezmer Conservatory Band) on drums, and others."
The Lithuanian Empire releases "The Lithuanian Empire", available through CD Baby.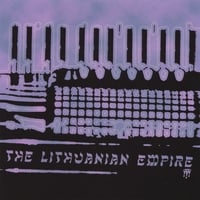 "In the heart of creating a spiritual fusion of sound, The Lithuanians have combined forces to put fresh spins on tunes while still maintaining their traditional klezmer mother tongue: pickled herring, bagels & lox, and kugel meet Led Zeppelin, margaritas, and Nils Landgren to make beautiful harmonies on the streets of Harlem--make that Vilnius. What began as a casual jam session at a KlezKanada in the summer of 2005, The Lithuanian Empire has evolved into a contagiously energetic and innovative band....What all members share is a deep love of klezmer, and the creativity and drive to take this traditional music in new directions."
Craig 'N Co. Music Club releases "From Jerusalem-Beyond Words".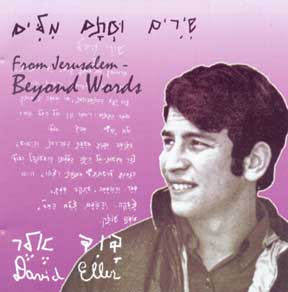 "The Craig 'N Co. Music Club is very proud to present the poetry of David Eller set to the music of some of Israel's most beautiful voices on the CD 'From Jerusalem-Beyond Words'. David was an Israeli soldier, killed in the course of duty in 1969, whose many writings were discovered after his death. Includes pieces performed by Noa Shemer and Zohar Sharon. Click Here to Sample 'Life' (mp3)
by Zohar Sharon"
8th Day releases "Brooklyn" available through CD Baby.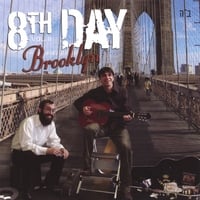 "New blend of Chassidic rock, blues and klezmer. The latest from the hottest sound in Jewish Music. From the shtetl to modern day "Brooklyn", this is a journey you will not soon forget."
I haven't heard 'Brooklyn' yet, but I'm a big fan of 8th Day's previous album '
Tracht Gut
.' These guys are great.
London Girls Choir releases "Pulling Strings" available through Sameach.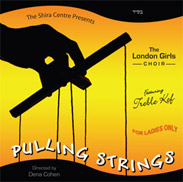 "Once again Dena Cohen brings us some beautiful, original compositions, thought- provoking, stirring lyrics, sung with her trademark multi-layered harmonies. The music arrangements are exquisite and the range of style is unbelievably diverse - this is one album you will want to hear over and over again! The long awaited sequel to Silver Lining is finally here! This CD is sung by the renowned London Girls Choir together with Treble Kef. 9 of the 11 songs were written and composed by Dena Cohen with one song taken from Piamenta, and another from Hilel Goldblum. "
Aryeh Kunstler releases "From the Depths" available through Sameach.
"Aryeh Kunstler is an up and coming name in the Jewish rock scene. Having played alongside bands such as Blue Fringe, Heedoosh, and Piamenta, Aryeh has developed a name for himself for his catchy songs and his abilities on the guitar. Now, with the help of legendary producer Eli Yona, Aryeh has put together a his debut album entitled "From the Depths." And the title is true to the music, as it has come clearly from the depths of his emotions and ispirations. Featuring some guest vocalists such as Dani Kunstler of V'havienu fame and Lenny Soloman from Shlock Rock, and with an array of differently styled and arranged songs ranging from pop to country to hard rock, "From the Depths" looks to bring a refreshing new sound to the alternative Jewish music scene. Jewish Music Review."